Welcome
The IBVTA exists to give the independent vaping sector a voice with government bodies, regulators, enforcement agencies and many other interested parties that are not allowed to speak to individual businesses. Many of these bodies are also forbidden to allow the tobacco industry to form any part of respective policy influence or engagement.
The IBVTA offers members a comprehensive range of benefits to support your business with compliance, and just as importantly, to help you protect and grow your businesses.
Take a look around our site, join up as a member, or contact us with any questions you might have.
There's been a lot of negative press recently around vaping, and the IBVTA has launched a new nationwide campaign to challenge some misconceptions and highlight the role industry can play in helping the UK go smoke-free. Read more on our campaign page.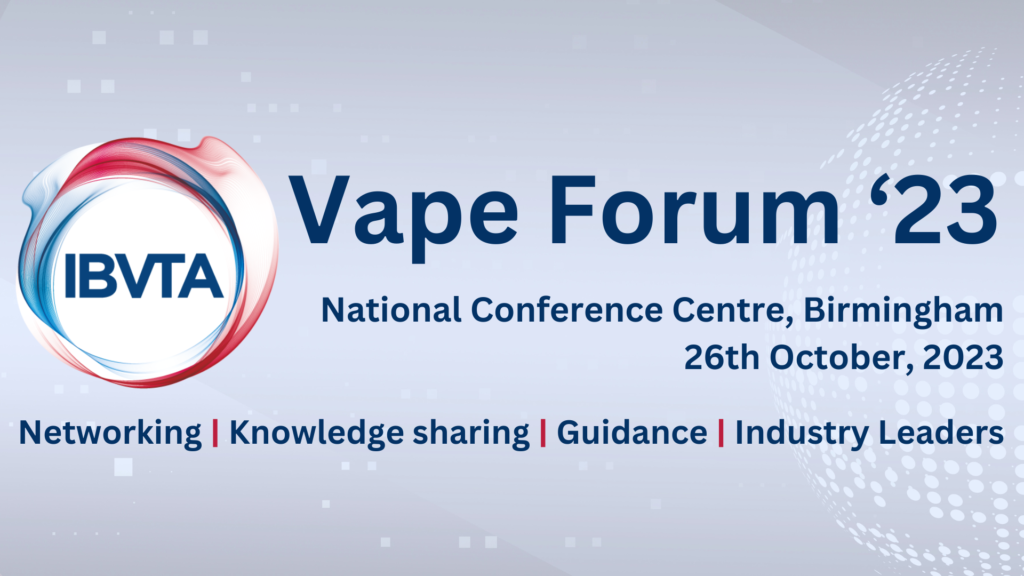 The not to be missed event of 2023 for everyone working in, or suppling to the UK's independent vape sector. Click above for details and secure your place today.