Speak to a leading broker about vaping and e-cigarette insurance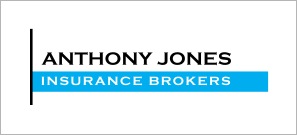 Anthony Jones are one of the leading brokers in the Vaping sector and are proud of our accreditation by the IBVTA.
We offer exclusive, preferential cover for IBVTA members, whether you are a retailer or a manufacturer, and have built up a wealth of experience across all aspects of your rapidly evolving sector so you can be confident in the advice we give you and the cover we provide.
The cost and availability of insurance are issues that most businesses within the vaping sector have to find solutions for. Anthony Jones Insurance Brokers strongly support the IBVTA in its drive to establish compliance standards across the independent sector. We recognise the IBVTA and its members in focusing on standards of excellence and ensuring that vaping is seen as a distinct sector in its own right. Membership status enables Anthony Jones to access unique insurance markets and reinforces our commitment to give specialist advice covering all aspects of vaping and e-cigarette insurance.
If you recognise yourself in one of the following areas then you should be very conscious of the issues in arranging vaping insurance cover and the potential risks of future regulatory and liability litigation action:
Distributors/retailers via internet sales of e-liquids, accessories, hardware, batteries and chargers manufactured outside the UK, predominantly China.
Retailers utilising shop premises sourcing e-liquids and accessories from mainly outside the UK, predominantly China.
Manufacturers, wholesalers and distributors of e-liquids manufactured in the UK
Distributors and retailers of e-liquids manufactured in the UK; accessories, hardware, chargers, batteries imported predominantly from China
Internet sales of e-liquid and accessories sourced from the UK and China
Anthony Jones are able to offer solutions for:
Manufacturing risks
Vaping wholesalers and distributors

Internet sales
Cyber liability
Retailers' shop keepers package including products liability
Property damage and loss of income/business interruption
Directors & Officer's liability
Product recall
Please visit Anthony Jones for insurance advice and quotations.
---
Insurance Resource Hub by the experts