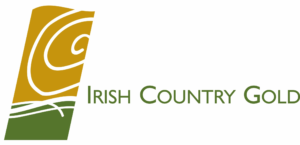 Irish Country Gold, Flavours and Essences UK Ltd. is one of the UK's leading flavour houses serving manufacturers and bottlers in the e-liquid market.
Established in 1998 and based in Blackburn Lancashire, ICG has established itself as a unique business with a reputation for creating innovative flavourings for a diverse range of industries and applications, from food to pharmaceutical and ice cream to e-liquid.
ICG's expertise in creating new flavour profiles for specific applications meant that it was perfectly positioned to enter the emerging e-liquid sector in 2013 and our Menthols, Tobacco's and Fruits offer some of the best balanced taste profiles currently available. Our flexible manufacturing facility and up-to-date systems allow us to produce thousands of bespoke recipes to suit every palate, available as flavour concentrates as well as premixed nicotine dilutions.
As a member of the international IFF Group, ICG has unrivalled access to global procurement and business support whilst maintaining exceptional integrity and regulatory compliance.